Showcase strategy outcomes with education dashboards. Track student performance, attendance rates, test scores, and more.
In the education field, teachers and administrators need to track various pieces of student performance data. On one hand, you need to monitor attendance and enrollment figures. At the same time, you need to review exam results and graduation rates.
Tracking these and other metrics ensures long-term success for both your school and your students. No matter your industry, KPIs can help you achieve your goals. To run a successful school, you need to analyze trends that occur over time. On the other hand, you also need to track day-to-day operations. With Smart Dashboard, this has never been easier.
Whether you need a school dashboard to review enrollment trends over time or assess districts' most recent test scores, Smart Dashboard can help. Check out our education dashboard example to learn more. Then, request a demo for a complete product walkthrough.
Access live 30-minute demo with our experts
Education Dashboard Examples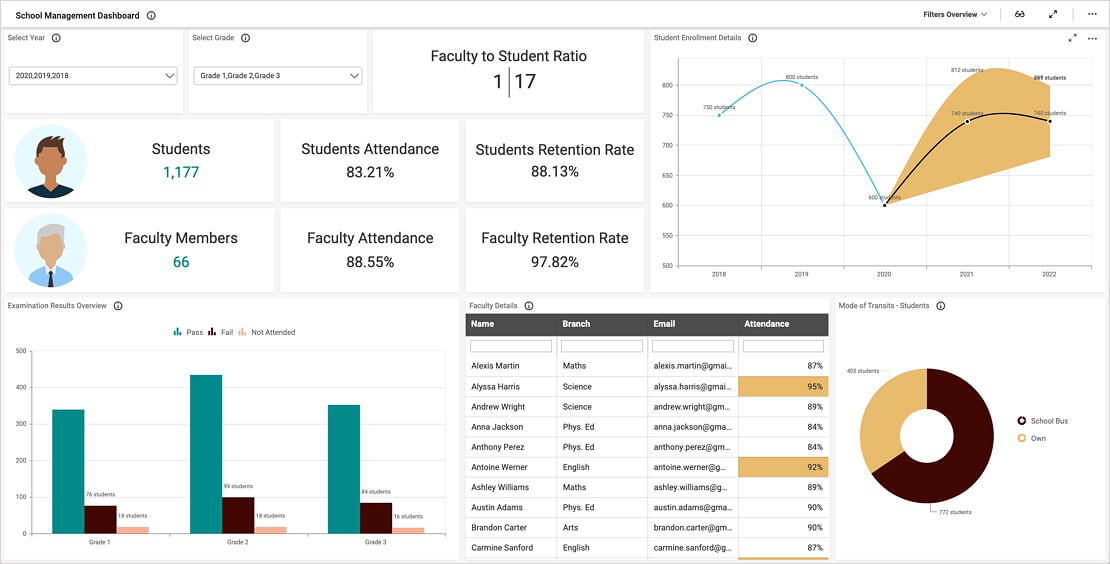 Smart Dashboard's school performance dashboard provides an overview of school management metrics. With this dashboard, administrators…….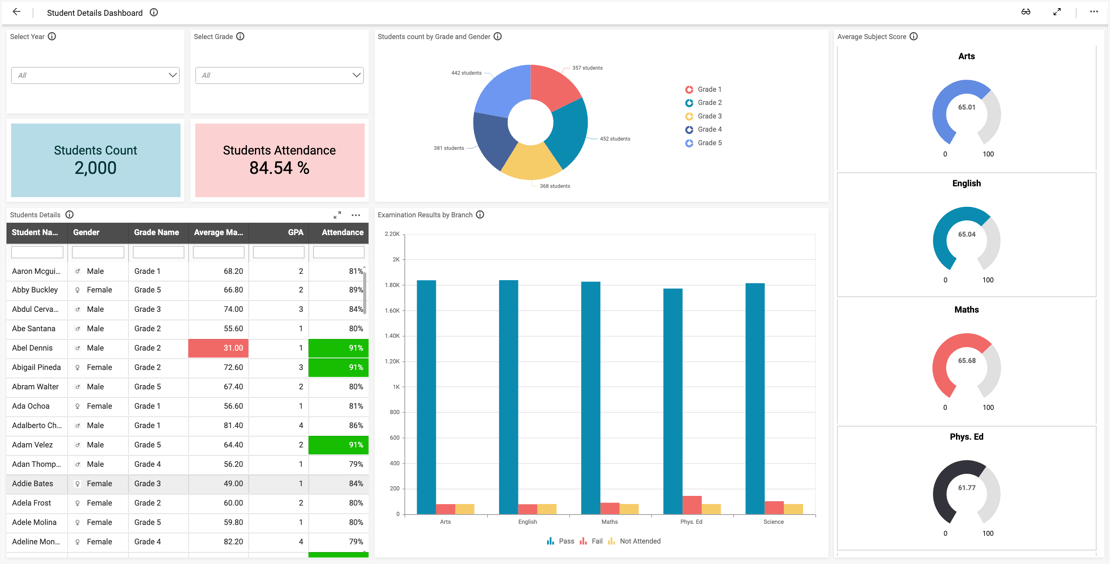 Smart Dashboard's student performance analysis dashboard allows teachers and school administrators to track crucial student metrics such as attendance, …….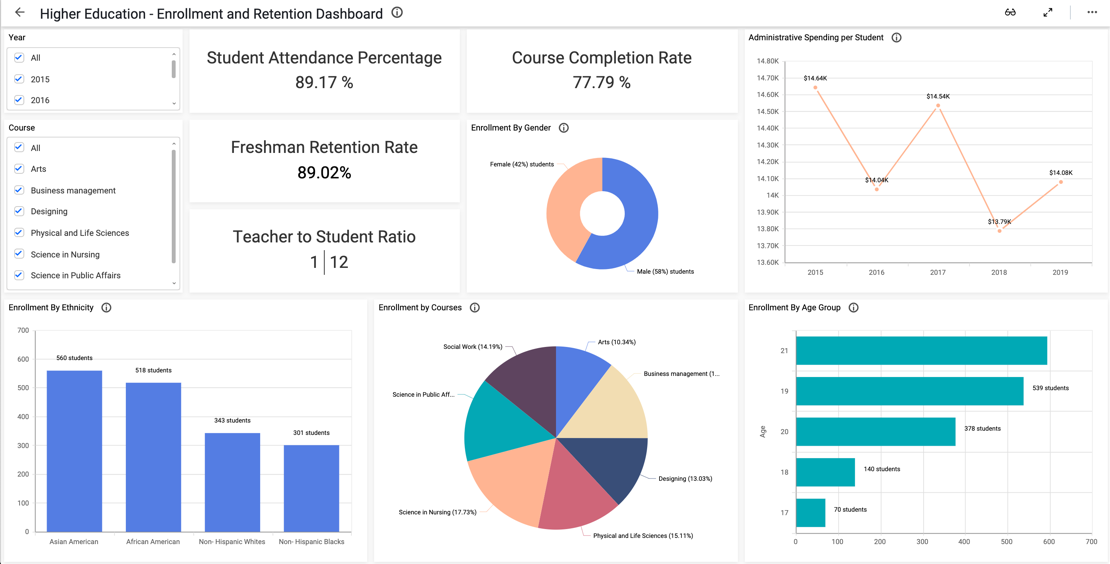 Smart Dashboard's Higher Education Overview dashboard provides an outline of key student data. With this dashboard, administrators…….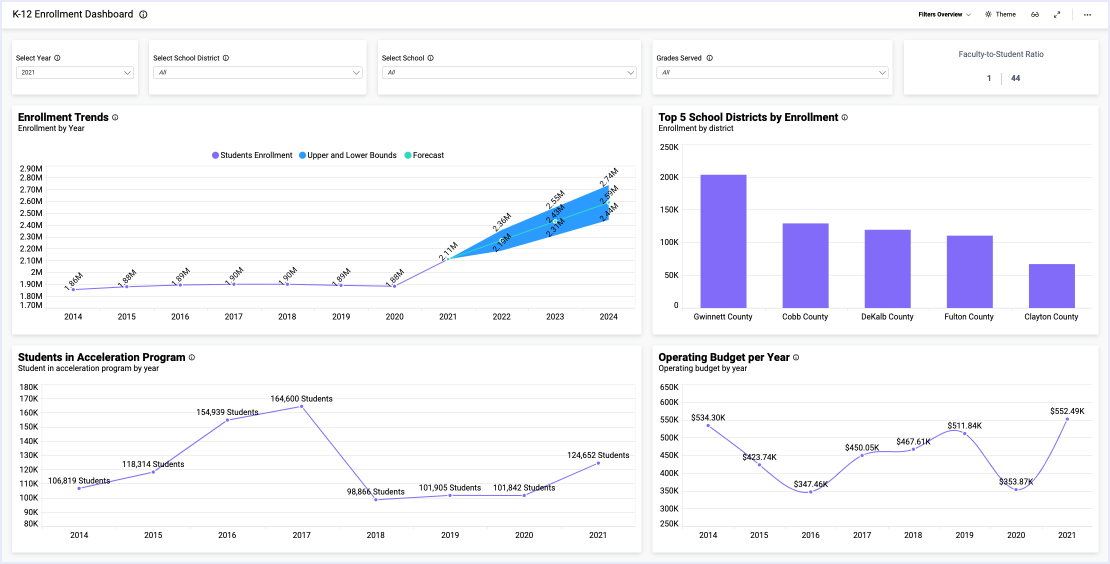 Smart Dashboard's education dashboard examples, administrators can track enrollment trends, advanced coursework data, budget details, and more…….                                                                   
Solutions for Education – Common Metrics
With Smart Dashboard's user-friendly, fully customizable dashboards, you can track all the key performance indicators that your team depends on:
Attendance rates
Enrollment figures
Exam results
Graduation rates
Student/faculty ratio
We'll help you find the best solution for you